Introduction
> Introduction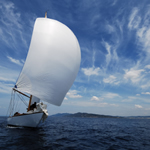 easyQROPS International is a QROPS provider for investors seeking a more tax efficient and safe location to place their pensions via a pension transfer. We'll recommend one of a number of trustees and administrators, in order to maximise the financial efficiency through a qrops pension, depending on your location and the size of your pension fund. With most Trustees and Administrators being based in either Guernsey or the Isle of Man, companies like Royal Skandia whose parent company is Old Mutual PLC, a FTSE 100 company, and Royal London one of the oldest financial institutions in the world. easyQROPS International are specialist QROPS pension advisers. An easyQROPS International qrops pension is available to any Expat or soon to be Expat, subject to certain criteria, almost anywhere in the world.
easyQROPS International offer Peace of Mind pension transfer packages through a combination of the following:
The financial strength and backing of a Worldwide company,providing stability and continuity.
World renowned, tax-free financial jurisdictions, Guernsey and the Isle of Man.
Flexible investment and recommendations, with a choice of discretionary portfolio managers or investment platforms and property investments, amongst others.
Professional advisers with many years of wealth management, pension, pension transfer and QROPS pension experience.
A superb administration and back-up team, reviewing each individual case with continued advice and communication.
Access to UK qualified and authorised specialist pension transfer advice.
Potentially quantitive savings on taxation through tax efficiency reveiws and advice.
We are fully compliant with all UK financial regulations.
We hope you will find this website useful to you and that, within it, you will find the information you are looking for. However, if you have any questions or queries please do not hesitate to contact us through our enquiry form.
easyQROPS International are specialised QROPS pension advisers, we only use recognised and professional QROPS providers registered with the HMRC and who appear on the HMRC published list of providers. We will to undertake pension transfers and we always seek out the most efficient provider for your individual circumstance and will advise you accordingly. We will discuss your options with you and explain why we are recommending a certain QROPS pension provider to you. We guarantee to provide impartial advice and complete disclosure regarding fees and charges, which may vary depending on the provider. We will present and discuss fees and charges with you prior to any transaction or pension transfer being undertaken.
Remember even if you have already taken your pension we may be able to help make your drawings much more efficient by transferring it to a QROPS. It's only a phone call and you could be much better off. easyQROPS International are professional QROPS experts and are available to help anyone who is looking for a QROPS pension transfer or just some advice. If you are moving abroad and need help with a QROPS related issue, we will be able to help. EasyQrops International deal with expats who have emigrated or who intend to emigrate and now live, or will be living in countries and jurisdictions such as: Malaysia, China, Singapore, Thailand, Japan, Canada, Vietnam, Isle of Man, Barbados, Switzerland, Belgium, Hong Kong and Spain amongst others.


News Alerts
Please register below to receive
the latest QROPS updates